Article: Mother's Day Gift Guide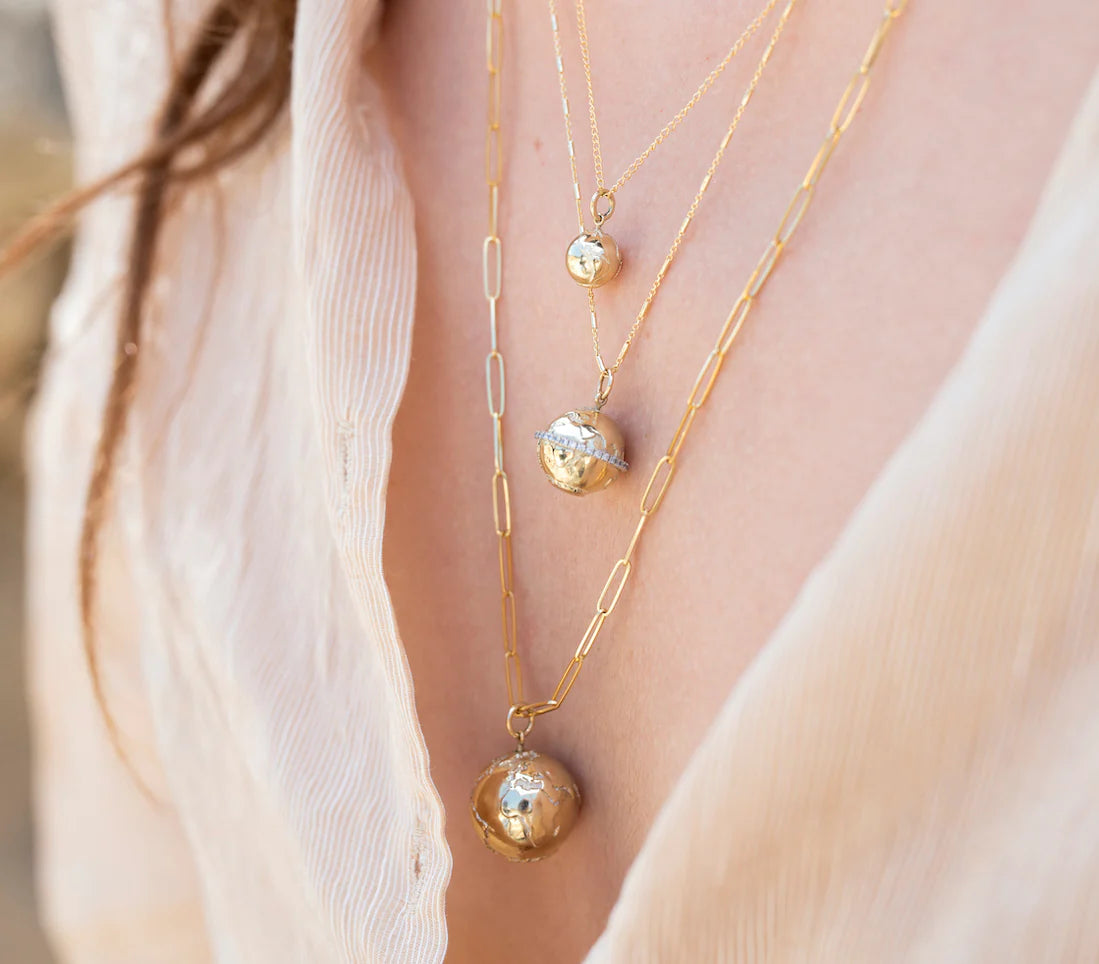 Mother's Day is right around the corner, and it's the perfect time to show our moms how much they mean to us. But what do you get the woman who has everything? Look no further than l.a.cool, the ultimate destination for finding the perfect gift for Mom. Whether she's into fashion, beauty, or lifestyle, we've got you covered with our carefully curated selection of luxury and designer goods. Our Mother's Day Gift Guide has something for every budget, from under $250 to splurge-worthy gifts over $500.
Under $250
Baobab Candles
Baobab Candles are the perfect gift for moms who enjoy a little bit of luxury. These candles are known for their exceptional quality and exquisite scents that can transport you to a relaxing paradise. They are made using the finest raw materials, including premium wax and natural fragrances, and are handcrafted to perfection. Each candle is housed in a beautifully designed glass vessel that can be repurposed after the candle is burned. Baobab Candles are available in several sizes and scents, including spicy, fruity, floral, and woody aromas, so you can find the perfect one to suit your mom's taste. At l.a.cool, we have a wide selection of Baobab Candles, so you can choose the one that your mom will love.
Moschino Umbrellas 
If your mom likes to stay stylish even on rainy days, we have the perfect gift for her: Moschino Umbrellas. Not only do they keep you dry, but they also make a statement. Moschino, known for their playful and whimsical designs, offers a range of colorful and unique umbrella styles that are perfect for the fashion-forward mom. From the iconic teddy bear print to the bold logo design, these umbrellas are sure to turn heads and add a fun touch to any outfit.
Anine Bing Sweatshirts
If your mom loves comfortable yet stylish pieces, then look no further than Anine Bing's sweatshirts. Anine Bing is a brand that embodies effortless and cool style, and their sweatshirts are no exception. The brand's signature logo, feminine graphics, and comfortable fabric make these sweatshirts a must-have. They are a best seller at l.a.cool, and for good reason – they are perfect for any casual occasion and are sure to become a staple in your mom's wardrobe.
RAINS
RAINS is a brand that seamlessly blends functionality with a sleek design approach, making it the perfect choice for any mom who loves stylish outerwear. RAINS draws inspiration from strong urban influences and has a signature fabric identity. RAINS has a neo-Scandinavian aesthetic that appeals to anyone seeking a minimalistic yet functional style. The RAINS collection at l.a.cool is perfect for any mom who loves practical yet stylish outerwear!
SUPERGOOP
If you're looking for an affordable yet luxurious gift option for your mom this Mother's Day, look no further than SUPERGOOP. This innovative skincare brand has made it their mission to create clean, effective, and luxurious SPF products that are easy to apply and comfortable to wear. SUPERGOOP's Unseen and Glowscreen products are both best sellers, making them the perfect gift for any mom who wants to take care of her skin. Not only will she love the products themselves, but she will also appreciate that you care about her skin. Give your mom the gift of healthy, glowing skin this Mother's Day with SUPERGOOP.
Shop all of our gift recommendations under $250 here! 
Under $500
TWP Button-Down Shirts
TWP's button-down shirts are a must-have for any mom's wardrobe. Trish Wescoat Pound's commitment to perfecting these staple pieces is evident in the meticulous attention to detail and quality. The fabric is sourced from the finest mills in Italy and each piece is proudly manufactured in New York City. The Boyfriend shirt, made from 100% Italian cotton, is a classic and reliable option with a front pocket, concealed placket, and signature button cuff. Trish's impressive career in the fashion industry, including roles at Calvin Klein, Theory, and Michael Kors, has influenced TWP's collections, making them both stylish and timeless. Mom will love the comfort and sophistication of TWP's button-down shirts and appreciate the thoughtfulness put into selecting such a high-quality gift.
3.1 Phillip Lim Crossbody 
The 3.1 Phillip Lim Blossom mini crossbody bag is the perfect Mother's Day gift for a stylish mom who loves functional and versatile accessories. Made from smooth nappa leather, this bag is designed with a gathered construction and adorned with a silver-toned metal logo at the front. The slim shoulder strap adds a touch of elegance, and the interior card pockets offer convenient storage for essentials. With its engraved hardware and sleek design, this bag can be worn as a crossbody or a clutch, making it a versatile accessory that can take any outfit to the next level. And at under $500, it's an affordable luxury that mom will treasure for years to come.
Toteme Silk Scarf
The Totême silk scarf is a luxurious and versatile accessory that makes for a perfect Mother's Day gift. The brand, founded in Stockholm by Elin Kling and Karl Lindman, is known for its minimalist aesthetic and high-quality materials. The scarf is made from 100% silk and features a timeless design that can elevate any outfit. It can be worn as a hair accessory, around the neck, or even tied onto a handbag for a touch of elegance. With its premium quality and chic design, this scarf is a must-have addition to any mom's wardrobe.
Earrings by Ariana Boussard-Reifel
For moms who appreciate beautiful jewelry, Ariana Boussard-Reifel's collection of earrings and rings are the perfect gift. Combining ancient symbols and metalworking techniques with modern design, her pieces have been worn and loved by celebrities like Beyoncé. The jewelry features an effortlessly chic style that exudes timeless power and modern minimalism. Boussard-Reifel's designs draw inspiration from her extensive collection of vintage jewelry she has collected from around the world. Her pieces are a celebration of wanderlust and a tribute to the power of ethnographic jewelry, making them the perfect gift for any mom who loves to travel or appreciates unique and meaningful jewelry.
Shop all of our gift recommendations under $500 here! 
Above $500
Looking to splurge on the perfect gift for your mom on Mother's Day? Check out Hereu's collection of exquisite leather bags. Made in Spain, each bag is crafted with the finest attention to detail, ensuring that every stitch and cut is perfect. Hereu's collection includes a wide range of styles, from spacious totes to stylish crossbody bags, so you're sure to find something that suits your mom's unique style. Not only are Hereu bags beautifully designed, but they're also made to last, making them the perfect investment piece for any mom who loves quality and style.
Tibi Tissue Cashmere Cardigan
The Tissue Cashmere Cardigan by Tibi is a perfect gift for moms who love luxurious and stylish pieces in their wardrobe. This elegant piece is made from high-quality cashmere and is incredibly soft to the touch, making it perfect for all-day wear. It is designed with a relaxed fit and features a delicate shade of mint, making it a versatile piece that can be dressed up or down. It is an excellent choice for a Mother's Day gift, as it is both practical and luxurious, and it will undoubtedly be cherished by any mom who receives it!
Zahava Golden Atlas Necklace
The Golden Atlas necklace is a gift that will leave a lasting impression on any mom. The necklace features a diamond placed on Michigan. Each piece by Zahava is carefully crafted by hand, with the intention of becoming a modern heirloom that can be passed down from one generation to another. With its bespoke diamond setting, the Golden Atlas necklace is a perfect Mother's Day gift that elevates the significance of important places in one's life. 
Wandler Lin Bag
And if she's a handbag lover, look no further than Wandler's selection of beautifully crafted leather purses. The Lin handbag is a bold and stylish accessory that any mom would love. Its unique fortune cookie shape can be worn with the wings in or out, providing versatility and the option for a little extra room when needed. The black Italian leather adds a touch of drama to any outfit, making it a statement piece that's sure to turn heads. Whether dressed up or down, the Lin handbag is a must-have accessory for any fashion-forward mom looking to add a touch of edgy sophistication to her wardrobe!
Shop all of our gift recommendations above $500 here! 
If you need any further help or recommendations for the perfect mother's day gift, the l.a.cool team is here to help. Send us an email at info@shoplacool.com or call us at 231.709.4445. 
Happy Shopping!