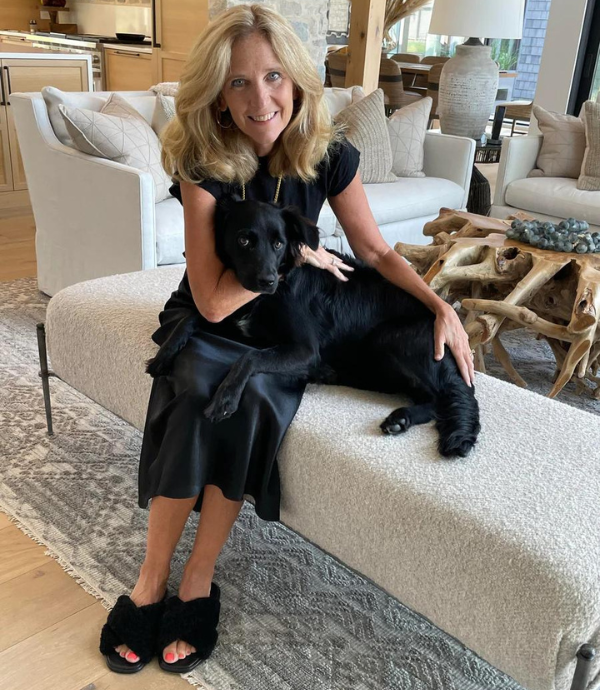 Founder/CEO
Meet Lisa
Hi, I'm Lisa Dykema, aka Lisa Anne Cool, the Founder and CEO of l.a.cool.  I'm so excited that l.a.cool is now open and poised to meet the fashion needs of Traverse City and the surrounding community.  My journey here has been a circuitous one.  My husband and I started a manufacturing business in Wisconsin in 1998, where I worked in a financial role until I retired a few years ago.  At the time I was also busy raising four wonderful boys.  While these years were fulfilling, I had always loved working at my mother's clothing store growing up, and had a passion for fashion, but never really thought I could make this passion a career.  But, during the pandemic I began spending more time in the local community, appreciating both the natural beauty of the region, as well as the thriving urban, artistic scene downtown. I became inspired to create a boutique that would appeal to women like me, who would like to have access to brands available in cities like Detroit and Chicago while being able to remain in our own community. My boutique is designed to meet the fashion needs of this growing community, whether someone is searching for the right outfit to wear to a formal occasion, a day at the beach, a romantic date, a boat ride, a night out with the girls, or just an evening at home curled up on the couch.  I don't just want l.a.cool to carry my name, but to create a feeling, a mood.  When you come into l.a.cool, you will find a relaxing, welcoming environment, showcasing fashion inspired by a California lifestyle with a cool attitude, but with a midwestern flair.  Fashion should be fun, effortless and empowering.  So, stop by, try some clothes on, have a beverage, chat for a while, and let us know how we're doing.
Contact Lisa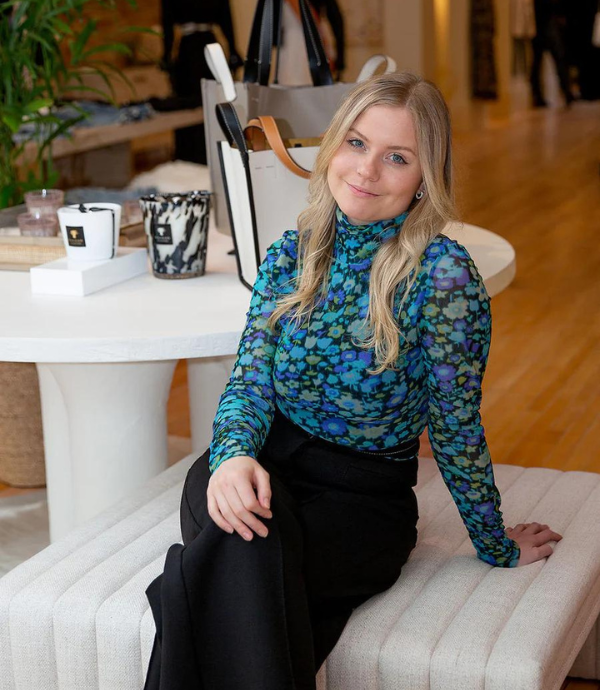 Assistant Manager/Merchandising Director
Meet Aubrey
Hi, my name is Aubrey - I was born and raised in Traverse City, MI. I moved out to NYC right after graduating from Grand Valley State University to pursue a career in wholesale fashion where I worked with several designers and accessory brands. After three years in the city, I moved back to the place I call home to be a stylist at l.a.cool. Not only am I passionate about the brands we carry - especially Ciao Lucia, Rachel Comey, and Ulla Johnson -  I love connecting with people and meeting new faces while simultaneously helping customers find a new brand / outfit that suits them and makes them feel more confident than when they came into the store.
Contact Aubrey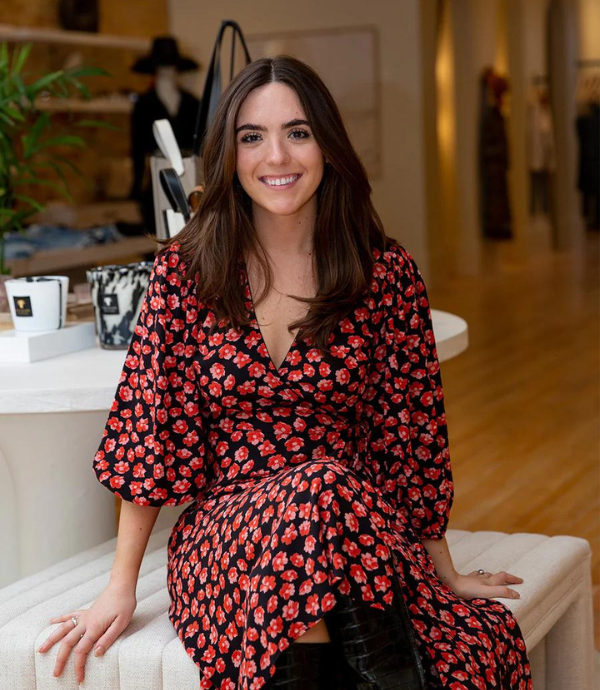 Assistant Manager/Director of Digital MEdia
Meet Karley
Hi, I'm Karley. I am a Traverse City native. I moved away for school, living in Grand Rapids for a few years and then in Ireland before moving back home to TC. My entire life I have loved fashion and tend to spend a ridiculous amount of time daydreaming about future outfits I want to wear. I am passionate about helping people find clothing and accessories that not only make them feel confident, but help tell the story of who they are to the world. I strongly believe in the power of fashion and the impact what you wear can have on your life. My own personal style choices tend to be bold, creative, modern, and edgy. I love to pair my vintage finds with current styles from the runway and street style trends. I have a creative eye for outfit composition, colors, and proportions. As a stylist, my focus is to help you find pieces that truly represent you and fit into your lifestyle. With the right pieces, getting dressed should not only be easy, it should be enjoyable. Fashion is more than just what you wear, it's wellness and a version of selfcare. Without a doubt I believe that improving your closet will improve your life.
Contact Karley